Click through here to see our latest newsletter of 9 September 2022, about weekend courses 24 – 25 September 2022. We've got lots of courses on offer including cooking, art, craft, gardening, home care, self care, photography, social media, writing and a walking tour. See the weekend category on our website here. And for a sample of a few courses:
Andre Vos, local Hire A Hubby, will be teaching Saturday DIY Skills – learn to fix holes in gib, deal with squeaky doors, the right tools for the job, and expert painting.
Thiago is teaching Make Your Own Closed Terrarium – all materials supplied and you'll take home your own lovely terrarium at the end of the workshop.
Gaurang Ambani is teaching An Introduction to Artifical Intelligence – learn about this relevant topic.
Anna-Maria Bribiesca, artist and teacher, is taking Frida Kahlo Papier Mache Dolls. Learn from an expert artist and gain the skills to apply papier mache to your own projects at home.
Aaron Brunet, masterchef winner, will teach Plant Based Cooking. Find out some of his special recipes and more about this healthy way of eating.
How to Create a Digital Campaign That Works is the latest in our social media for business category. Industry expert Seann Lautner will show you how to promote your business effectively using social media.
And the latest in our textile design courses, Contemporary Textile Design – Angelina Applique is running over both Saturday and Sunday, taught by acclaimed textile artist, Alysn Midgelow-Marsden. Learn to create textile art works using interesting materials and techniques.
Master calligrapher Margaret Woollett, is showing us Hand Embossing. This is a wonderful craft for adding special wow to cards, decorations and artworks.
And Yvonne Van Dongen joins us again to teach her popular course, Travel Writing. Learn to capture experiences of travel around NZ or internationally for blogs, journals or publications.
So with many weekend courses on offer, we hope there's something to tempt you.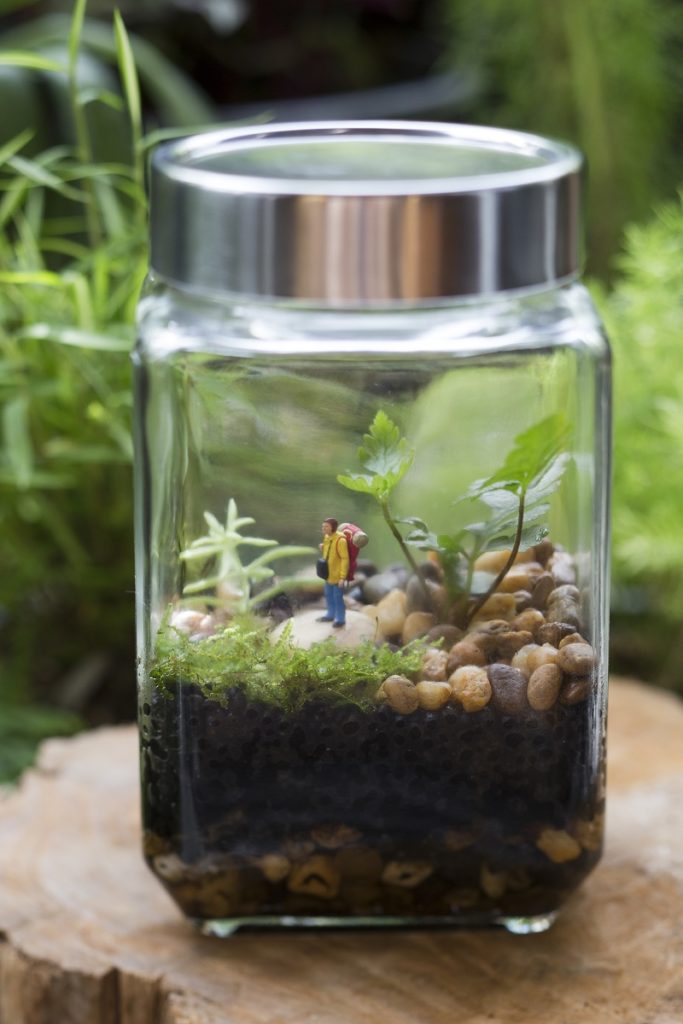 Make a Closed Terrarium Garden